Shop
Truly handmade flirty lingerie
"She shot me down!" Soft cotton striped lingerie set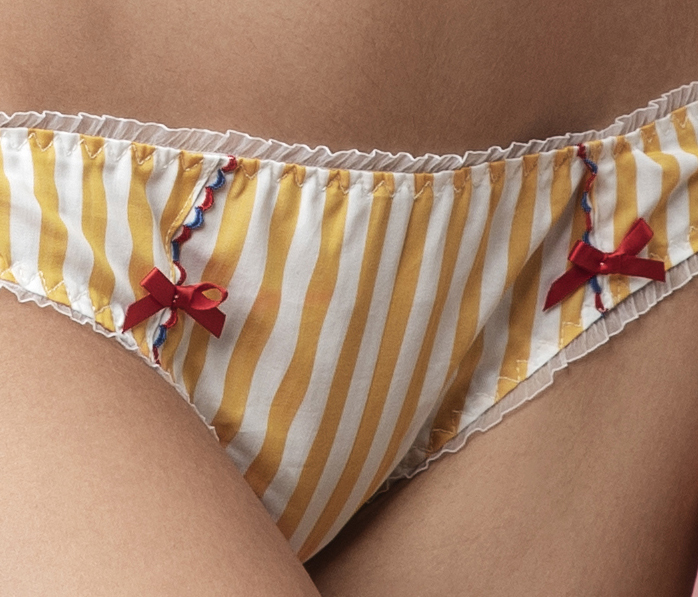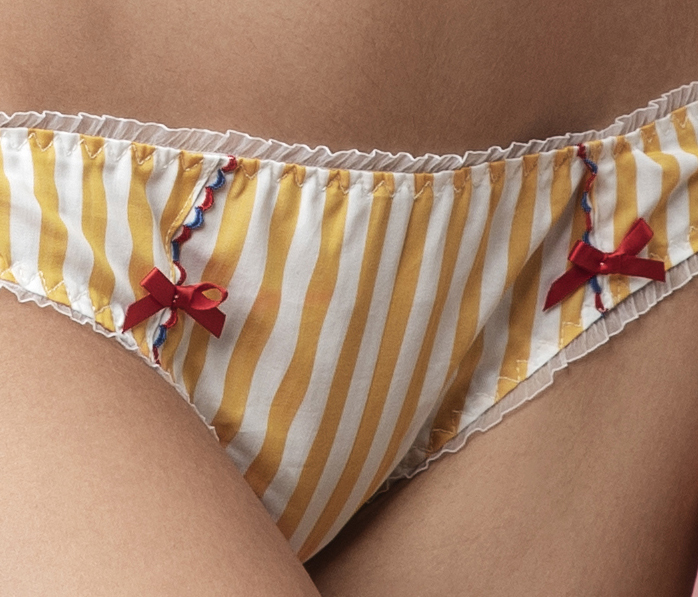 "She shot me down!" Soft cotton striped lingerie set
Ceerful and colorful lingerie set made with super-soft cotton featuring large stripes, adorned with multicolored trimming from the 60s. This make this set a unique limited edition!
Available in 2 colours options: white-raspberry pink, white-yellow
PLEASE SPECIFY THE COLOUR YOU PREFER IN THE 'ADDITIONAL INFORMATION' SECTION AT CHECKOUT
Bra style: Soft cup bra with adjustable straps and closure on the back
Bikini style: Low rise cut knickers.
All Voilà le Vélo Lingerie come in a cheerful and stylish hand-crafted packaging, that make them perfect for a gift.
Voilà le Vélo lingerie sets are all handmade in our atelier, always using the finest fabrics and lace trimmings. Please hand wash only.
SIZES:
The Briefs are available in UK sizes: 6, 8, 10, 12, 14.
The bras is available in bust sizes: XS, S, M, M/L
For measurements please refer to the sizing charts which you can find in the SIZES section of the website.
If you are not sure about which size you are, just send me your low hips and bust measurement (widest point).
AS YOU KNOW OUR DELIVERY IS FREE ON ALL ORDERS (YAY!), HOWEVER IT'S NOT TRACKABLE NOR GUARANTEED. THEREFORE WE STRONGLY RECOMMEND YOU TO CHOOSE OUR TRACKED & SIGNED DELIVERY OPTION AT CHECK OUT, WHICH IS SAFER AND FASTER.
All Voilà le Vélo lingerie is handmade to order with great care and attention to detail, our aim is to fulfill your orders within 5/7 days from your purchase. Sometimes our atelier gets quite busy, so it may take a little bit longer. Be patient please ;-)